Stay in Touch
Our class has a group on Facebook, an account on Twitter, and its own class email list for staying in touch and for sharing reunion information.
Facebook Group
We have a Facebook Group named "Pomona College Class of 1975". Facebook members are welcome to visit our page there. Members and friends of our class are invited to join our group and share.
Since we started this Facebook Group during the runup to Alumni Weekend 2010, many of you have been participating, and it's been fun keeping track of what we have been doing in between reunions. Please join, not just so you know about the next reunion but also to keep in touch before and after.
Twitter account
Our Class of 1975 Twitter @username is @pomona75, and you can find us on the Web at https://twitter.com/pomona75. Please follow us!
You will find Twitter to be very useful during Alumni Weekend 2020, whether you are on campus or not. For background, and for hints on setting up your Twitter account and "chirping" effectively, see the Class of 1975 Twitter FAQs. Include hashtag #po1975 in your class-related chirps.
Class Email List
Pomona College hosts an email LISTSERV®-based mailing list for our class. List membership is limited to members of the class. Any list subscriber can send an email message to the list; non-subscribers cannot.
The purposes of our class mailing list are to distribute and discuss reunion information, to re-establish contact between classmates, and to exchange similar class-related and College-related information among classmates. Certain content and behavior, including the posting of commercial advertisements, illegal or offensive material, and information unrelated to the purpose of the list, are not permitted.
Subscribe
If you are a member of the Class of 1975 but are not a subscriber to the class mailing list and would like to subscribe, please do so on Pomona's Alumni Listservs Web page. Be sure to select "Class of 1975" from among the listservs available.
Post a message
To send a message to the list, please refer to the information you received when you subscribed, or see Help below.
Subscription Management / Message Archives
To manage your subscription or to review archived mailing list messages, use the mailing list's Web interface. You will need to establish a password for yourself the first time you use the Web interface. Options that you can manage there include the digest delivery option and what if anything you receive when you post a message. Check the desired buttons and press Update Options. You can also use this interface to unsubscribe from the list.
Unsubscribe
If you are a Class of 1975 list subscriber and would like to unsubscribe, you may use the Web interface (see above) or the following email procedure:
From the email address at which you are receiving class list messages, send an email message to
listserv@listserv.pomona.edu
Leave the subject line of the message blank if your email software or service will permit that. The content of the message should be limited to
unsubscribe classof1975
Please note that there is only one space in the message content, located after the word "unsubscribe".
Change of email address
To change the email address at which you receive list messages, unsubscribe from the old address and subscribe with the new one.
Help
John Rabold '75 is our class webmaster and mailing list "owner". To contact him with questions or for assistance, please use the Contact Us page.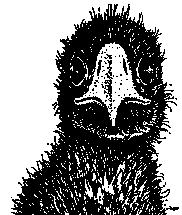 Copyright © Pomona College 2009-2010